Image Apparel for Business Inc. (formerly L&N Image Apparel) is a woman owned California Corporation. IAB's home office, warehouse and distribution center is located in Santa Ana, California. Our primary business is to help companies like yours create a powerful business image by providing your employees with stylish, yet affordable, professional apparel.

IAB has established long-term partnerships with over 200 manufacturers. That gives us more than 20,000 products we can draw from to create a unique Identity Program tailored specifically for your company. And since your company's image is tied to the image your employees project, IAB is dedicated to helping you make sure that your firm's first impression is the right one.

IAB offers six categories of ready made apparel:

-Corporate Casual Apparel for Office and Sales environments.

-Sophisticated tailored garments for Professionals.

-Hospitality Collection for hotels, restaurants, casinos, hospitals, banks and security firms.

-Medical Apparel for hospitals, clinics, dentists and veterinarians

-Functional Workwear for industry.

-Safety Apparel and the needed expertise to meet industry guidelines or federal standards. We carry a wide variety of high visibility and flame-resistant garments.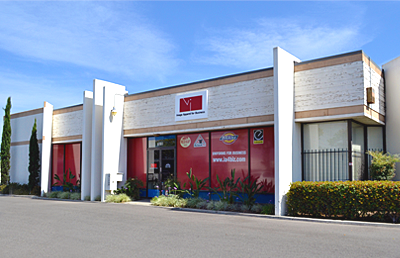 IAB can create a Custom designed garment program starting with a Fabric Artist to create a print exclusively for your work environment or highlight your company's logo.

The garment can start as a concept and be transformed from a drawing to a pattern and manufactured domestically.

For embroidery, silk screening or emblems our Art Department can create designs and complete all the work in-house under our stringent quality controls and service timelines.

Image Apparel for Business provides competitive pricing and timely delivery together with the highest level of customer service in our industry. Our business model has evolved over time and our success is built on long term relationships with our customers, employees and vendors. Many of our business relationships exceed 20 years and this is the foundation of our success.

We would welcome the chance to discuss how IAB can be a part of your company's long-term strategy for success.

For more information or to setup an initial consultation, please call 800-445-2929 or send email to info@ia4biz.com.